Veneers Elanora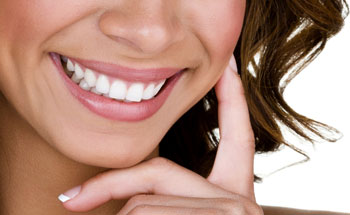 Is your smile less than perfect? If you look in the mirror and wish you could enjoy having the sparkling smile that celebrities show off in the pages of magazines, dental veneers may be the perfect solution. Available at 19th Ave Gentle Dental, dental veneers can mask an array of imperfections that leave you feeling like you want to alter the appearance of your smile.
The Benefits of Choosing Veneers
We'll transform your appearance with this simple, two-visit procedure. The many advantages of porcelain veneers include
Don't require much of the existing tooth structure to be removed
Long-lasting
Minimal discomfort during the procedure
More affordable than crowns
Natural-looking
Stain-resistant
FAQ
What exactly is a veneer?
You can think of a veneer as a thin covering that is cemented onto the surface of your existing teeth, similar to a fake fingernail. When it goes over the tooth, many flaws can be covered.
What types of problems can be addressed with veneers?
Veneers can be appropriate for masking imperfections such as
Chipped teeth
Crooked teeth
Discoloured teeth
Gapped teeth
Misaligned teeth
Worn down teeth
How are the veneers applied?
Once we've gathered the necessary information at your first appointment, we'll send the data off to our local laboratory, where your veneers are custom-created. When we get them back, you'll return for another appointment where they're applied. A strong cement is used to do so, making sure that they stay in place.
Will it take time to get used to my new veneers?
Yes! We tell our patients that it might take about two weeks to feel accustomed to the new shape and feel of your smile. You may experience sensitivity to heat or cold during these initial weeks.
How can I make my veneers last longer?
We recommend that you avoid opening things with your teeth and chewing hard objects such as ice cubes. Don't bite your nails and be sure that you brush and floss your veneers as you would your natural teeth. With diligent care, they'll last for years.
Enhance Your Smile
If you've been considering making changes to the way you look, our friendly team is here to help you. Let's book an appointment to discuss your goals and whether veneers Elanora are right for you. Contact us today! CONTACT US »
Any surgical or invasive procedure carries risks. Before proceeding, you should seek a second opinion from an appropriately qualified health practitioner.


Veneers Elanora | 07 5576 5399