Children's Dentistry Elanora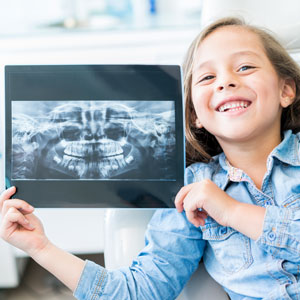 At 19th Ave Gentle Dental, we provide expectant mothers with the information that they need to promote healthy teeth for their growing child. By your child's first birthday, it's time for their first dental checkup as well, and we'll be happy to see them from a young age so that we can teach them proper oral hygiene habits.
Promoting Early Oral Health
From preventative cleanings to protective dental sealants, our goal is to help your child avoid everyday tooth decay and have a strong smile that will last years into adulthood.
As your child becomes familiar with the dental office environment, we'll give them the information and preventative care that they need to avoid everyday problems like cavities, toothaches and bad breath. We can help your child make smart choices about nutrition, home hygiene and habits that affect the development of their teeth.
The Child Dental Benefits Schedule
Under the Child Dental Benefits Schedule (CBDS), eligible children can have up to $1000 in basic dental care every two years.
Which services are covered under CBDS?
Examinations, X-rays, cleanings, fillings, fissure sealants, extractions and root canals are all covered by the programme. Orthodontics or cosmetic work are not eligible benefits.
Are there any out-of-pocket costs?
We'll bulk-bill for our CBDS patients. There aren't any gap payments as long as the treatment is eligible under the CBDS guidelines and the child is eligible.
What are the eligibility requirements for CBDS?
The child must be between 2-17 years old. They, their family or guardian must receive certain types of government benefits such as the Family Tax Benefit Part A, during at least a part of the calendar year. They must also be eligible for Medicare.
Experience Gentle Dental Care
Should your child require restorative care, we can help by providing the care that they need with the comfort that they deserve. By scheduling routine dental evaluations, our dentists are able to pinpoint problems while they are simpler and easier to correct. Contact us today to book a time for children's dentistry Elanora!
CONTACT US »
Any surgical or invasive procedure carries risks. Before proceeding, you should seek a second opinion from an appropriately qualified health practitioner.


Children's Dentist Elanora | 07 5576 5399