About Us
Helping Patients Get on the Path to Oral Health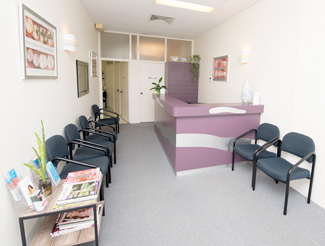 At 19th Ave Gentle Dental, we like to treat our patients in the same way we'd like to be treated ourselves. It's our mission and goal to not only contribute to optimised oral health but to create greater happiness and confidence in others through advanced cosmetic dentistry. We welcome all families to our relaxing office, from small children and growing teenagers to adults and seniors alike.
Gentle Care in a Calm Environment
In our friendly, boutique-style practice, we're passionate about maintaining high standards of personalised dental care. We've adopted a comprehensive approach to oral health, often including consultations with the best specialists in the field to ensure your satisfaction.
We also pride ourselves on being gentle. Years ago, when we asked our patients for suggestions as to what to call our practice, survey results showed a majority favoured the name "Gentle Dental." It's our belief that the name truly fits. We're sure you'll think so, too.
Great Results While You Relax
When most people come in for treatment, they're either suffering from tooth pain, wanting to maintain their oral health or considering a start on cosmetic improvement. We also know that many times people are apprehensive about someone poking around the inside of their mouth.
Rest assured that our care is not only gentle but that our vision is to work with a relaxed, calm patient. We use only the most advanced techniques, relying on every measure possible to make sure your visits are soothing and drama-free.
MEET DR LO »

Dr Louis Lo (Dentist) cares deeply about the wellbeing of his patients. If you're in pain, or ready to take the next step in brightening your smile, contact our Elanora practice today. We're open late and offer in-house payment plans for your convenience.

About 19th Ave Gentle Dental | 07 5576 5399