Meet Dr Louis Lo (Dentist)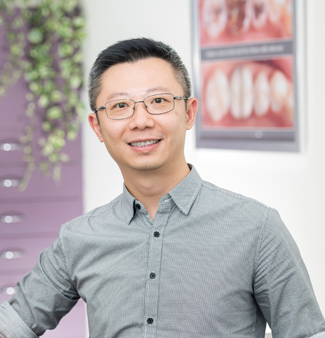 Dr Lo found his life's calling in the world of dentistry after being encouraged by his dentist to make this vocation his own. His family dentist made such a good impression on Louis when he was little. He wanted to be just like him, being kind and gentle to his patients to ease their fears. To this day, he enjoys building long-lasting relationships with his many patients, many of whom have supported him for almost 20 years. He also finds it highly satisfying to see treatments he delivered two decades ago still stand the test of time.
I always knew that I wanted to be in the field of healthcare. I was longing to be part of a profession where I could make a real difference in helping people.
The Enduring Appeal of Dentistry
Dr Lo received his Bachelor of Dental Science degree from The University of Queensland in 1997. His passion for his work has only continued to expand over the last two decades. "I enjoy seeing the smiles on my patients' faces, the moments that I reveal my work in front of a mirror." He finds it gratifying to see how dental care can increase someone's confidence and help patients become more outgoing.
Because of the responsibility that he feels toward his Elanora patients, Dr Lo also takes a variety of continuing education courses on a yearly basis. He often travels overseas to ensure his professional development and to keep abreast of all current advancements in his field. He's also a member of the Australian Dental Association.
EXPLORE DENTAL SERVICES »

Outside the Office
When he's not busy helping his many patients, Dr Lo enjoys spending time with his wife and children. He has a particular passion for the time-honoured game of chess and loves to contemplate new strategies and opening moves.
Dr Lo feels blessed to help his patients gain better oral health and cosmetic enhancement through his famously gentle techniques. It's always our policy to provide you with honest and open advice on all treatment options, including alternatives and their associated costs. We're open late for your convenience and accept most health care fund insurance. Contact us today for an appointment!

Dentist Elanora | 07 5576 5399