Dental Implants Elanora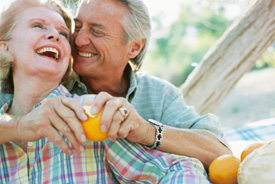 Dental implants are the gold standard in tooth replacement due to their many advantages:
A high success rate
Don't negatively affect any neighbouring teeth
Have the security to support dentures, bridges or crowns
Improve bone development
Look and function like natural teeth
Protect remaining teeth from shifting out of place
Boast results that last an entire lifetime
If you're missing a single tooth, several teeth or all teeth, dental implants can restore the appearance and function of a natural smile. When you take proper care of your implants, they'll last for the rest of your lifetime.
FAQ
What is a dental implant?
A dental implant is a small titanium post that, when inserted into the jaw, can have a crown, bridge or denture attached to it. After the placement of the implant, a healing period will pass, and then the appropriate restoration can be applied.
Why should I choose dental implants?
There may be other options that are suitable to replace your teeth, such as dentures or a dental bridge. Dental implants offer some benefits that you won't find in any other option, such as their completely natural look and feel. You won't have to worry about slippage like with dentures or difficult cleaning as can be the case with a bridge.
How will my recovery go?
We're pleased to share that there is minimal pain following the surgery. Often, our patients are surprised at how easy the entire process is when completed.
Am I a candidate?
We recommend that smokers take a "holiday" from their habit while the process is completed. There are certain medications that are a contraindication for implants, so we'll thoroughly cover your medical history to make sure that they're appropriate for you.
Find Out More
We'll take every step to make sure that the process for receiving dental implants is kept easy for you. Contact us today to learn more about replacing your teeth with dental implants Elanora or to book your consultation!
CONTACT US »
Any surgical or invasive procedure carries risks. Before proceeding, you should seek a second opinion from an appropriately qualified health practitioner.


Dental Implants Elanora | 07 5576 5399