Our Dental Services in Elanora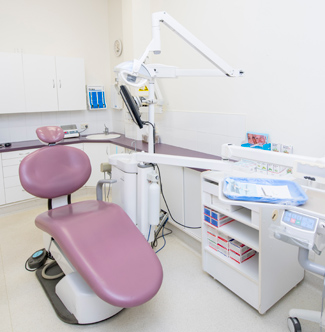 At 19th Ave Gentle Dental we are passionate about dental health and are dedicated to achieving the best aesthetic and functional results for our patients. We help our patients to optimise their oral health and beauty through a variety of cutting-edge techniques and services, including
We were one of the first practices in Australia to embrace this new technology. This service is an in-office procedure designed to whiten teeth up to eight shades in 45 minutes. This clinically proven protocol is one of the fastest ways to create a brighter, healthier smile through an advanced blue LED light-activated system.
Our Belief: Prevention Is Better Than Cure
We emphasise patient education so that our patients can get the most value out of their care. We feel that when it comes to oral health, preventative measures are far better than the complacency that leads to cavities and pain. That's why our goal is to get each patient dentally healthy so that they only need to visit us twice a year for a checkup and cleaning.
You'll also find that we're current with all new dental technology, including the use of digital X-rays, intra-oral digital imaging and cosmetic dentistry options.
Our Motto: Do Things Properly and Only Do It Once
We pay great attention to detail and listen carefully to your concerns so that successful outcomes are the norm in our office. We'd love to be your partner in good oral health. Contact us today for a convenient appointment. We open late!
CONTACT US »

Dental Services Elanora | 07 5576 5399