Dental Crowns Elanora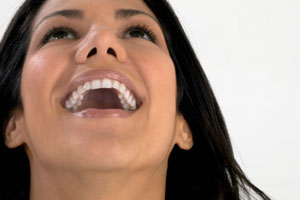 Could your smile use some strengthening? If your pearly whites have been damaged, a dental crown may give them the stability they require to be healthy again. Also referred to as caps, a dental crown covers the entire surface of the existing tooth. Whether a tooth has been compromised from decay, the general wearing down involved in the ageing process or a type of trauma, a crown can restore your oral health.
What to Expect
It generally takes two appointments to have your crown completed. At the first appointment, we'll prepare your tooth to receive the crown, taking away as little of the existing structure as possible. Then, we'll take impressions of the crown so that it fits smoothly on top. You'll receive a temporary crown at the end of the visit so that your tooth has protection.
When we get your crown back from the laboratory where it's custom-created, we'll have you return for a follow-up. Your permanent crown will be securely cemented into place. The fit of it is checked, as well as your bite, the colour match and of course, we'll make sure it's to your satisfaction.
FAQ
What materials can be used to create a crown?
Crowns can be made in a variety of materials. Most often, we recommend porcelain due to its strength and how aesthetically pleasing it is. You won't be able to tell it apart from your natural teeth.
How do I know if I need a crown?
There are some situations in which a dental crown is most appropriate:
After root canal therapy to strengthen a weak tooth
As a replacement for a large, weak filling
Cracks in the teeth
Severe decay or cavities
How long will a crown last?
With the proper care, your crown can last a lifetime. You should treat it as any other tooth, being sure to brush and carefully floss around it so that it stays healthy and robust.
Book Your Appointment Today
Show off a smile that you're proud of with crowns Elanora. Contact 19th Ave Gentle Dental today to book your appointment! All health funds are accepted.
CONTACT US »
Any surgical or invasive procedure carries risks. Before proceeding, you should seek a second opinion from an appropriately qualified health practitioner.


Dental Crowns Elanora | 07 5576 5399